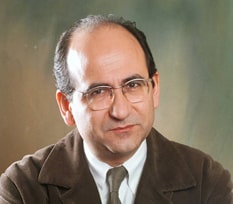 Architect (1981) and Chair of Urbanism in ETSA of Barcelona (UPC). Member of the Barcelona Urbanism Laboratory since 1977 and director of  LUB Research Group. Founder and editor UR Journal (1985-1992) and co-editor of D'UR urbanism, architecture and cities now, a project of the Barcelona Urbanism Laboratory.
Visiting professor in ETH Zurich, ZH Winterthur, Rotterdam Arts Council, IUA Venice, universities of Ferrara, Naples and Palermo, Danish Royal Academy of Beaux Arts, PUC of Chile, U. Arq. Hanoi, EAFIT Medellín and several spanish schools of architecture.
Author of researches published in Perspecta, ARQ, Lotus International, Quaderns, Annals, Visions, UR-Revista, D'UR, Estudios Territoriales, Phalaris and for the Deutsches Architektur-Museum of Frankfurt, Triennale of Milan and Museum für Hamburgische Geschichte of Hamburgo. Co-author of the books La ciudad no es una hoja en blanco (2000), Metro. Metropolitan Galaxies (2002) and Forma Urbis. Cinco ciudades bajo sospecha (2012). Author of several articles in general press.
Since 1992 has been advising works on public transport networks and metropolitan urbanism for public administrations in Barcelona and Medellín, and has developed urban projects and planning in Valladolid, Cartagena, Maó, Salou and other cities in the metropolitan area of Barcelona.
Álvaro Clúa / Cyrielle Benaim / Ignasi Molina / Mariana Debat / Mabel Alarcón / Maria Sales / Marta Bayona /
Jordi Biosca / Àngel Solanellas / Josep Llorca / Varinia Calvete / Isabel Carreras / Laura Bertran / Chiara Tomarelli / Román Caracciolo / Izaskun González / Carlos García-Sancho / Claudia Peñaranda / Aida Espanyol / Marta Doménec / Alba Arboix / Daniel Vejborg / Laia Guardiola / David Benito / Mavi Hita / Albert Valero /